Little Passports: This is a company for families who aren't yet ready to explore in person, or who are taking a break from travels, but who still want their kids to have a global perspective. We signed up way back when Ariana and Aaron were little, when the concept was launched by two moms in San Francisco. Now a thriving company, Little Passports is the best way in my opinion to give kids the feeling of being world travelers without leaving home. The first month kids receive a small 'suitcase' and passport, a small toy, and a personalized intro letter explaining what to expect in the mail going forward. Each month afterward they'll receive another letter from their adventurous 'pen pals', a location-specific toy or puzzle, and 'country stamp' (sticker) for their passport. I believe they're even offering other options now, like travel to each states, and more!
---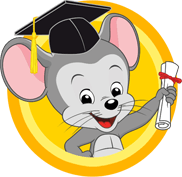 I've had my special needs toddler, Aurora, working with this program for a few months and cannot believe the strides she has made. She has gone from barely being able to sit still and communicate, to knowing her letters, numbers, seasons, colors, animals, and more. As time passes she becomes better and better at maneuvering the site all by herself, which she absolutely LOVES! In fact this is now my secret tip to getting a few more minutes of sleep in the morning. I'd pay $7.95 a month, just for THAT! 😉

ABCmouse.com offers a depth and breadth of educational content for early learners never before seen in one location on the web, with more than 5,000 individual learning activities and more than 450 lesson plans. Developed in close collaboration with nationally recognized early childhood education experts, our curriculum includes all of the important academic basics that young children need to know to be successful in preschool, pre-k, and kindergarten classes. But there's more. Because we understand that children learn in different ways, our curriculum includes six different types of activities:
Children's Books
Children's Songs
Games
Puzzles
Art Activities
Printables
Watch this video to learn how it works, then contact us to sign up!